Over the last few years I've been part of an increasing organisational trend that's seen a substantial portion of my working hours fulfilled from home. Advances in technology, software platforms, and cloud connectivity have made this increasingly practical and cost-effective. From my own experience, I know I've benefited in so many ways. I have total control over my home-based work environment, eliminating office-based distractions like water cooler chit-chat, office noise and impromptu meetings. I can afford myself greater flexibility in my workday, scheduling it around personal responsibilities that come with modern life. I've found communications with colleagues from a remote base via email/video chat more purposeful and succinct. And, most importantly, I'm more productive with my time.
And while most of these benefits are tangible and easy to measure, productivity is a little harder to quantify. It's susceptible to personal bias in a solitary environment, which got me thinking—is there any research that's assessed the productivity of home-based employees? Of course, there is.

But is that employee's productivity higher or lower than those based in the office? Is this in fact, the future?

The research
One of the first and most commonly cited piece of research I've come across is the 2014 Stanford study that tracked the productivity of remote call-centre workers for CTrip (the largest travel company in China) compared to their office-based counterparts. The CTrip executives expected a decrease in performance of the home-based workers but were interested to measure this against costs saved on expensive office space in Shanghai. The results of this nine-month study surprised them, and many industry leaders alike, as home-based workers were found to be 13% more productive than those situated in the office. They also discovered that home-based workers took less breaks and sick days, reported higher job satisfaction, and had a turnover rate that was an incredible 50% less than their office-based colleagues.

These findings have also been reciprocated by organisations in the US who likewise have reported an increase in productivity and job satisfaction among home-based employees. Organisations there are progressively switching to a majority, or full home-based workforce. Flexjobs.com have been monitoring this trend for some time and annually produce a list of Top 100 Companies with Remote Jobs which includes huge global players like Amazon, Dell and Salesforce and has grown its database to 49,000 companies offering remote-friendly positions. In 2016, the World Economic Forum also recognised that flexible work of this kind was one of the biggest drivers of transformation in the workplace. The benefits for these companies and employees abroad are so abundantly clear that many organisations actively promote flexible working arrangements as an attractive element to positions they are promoting.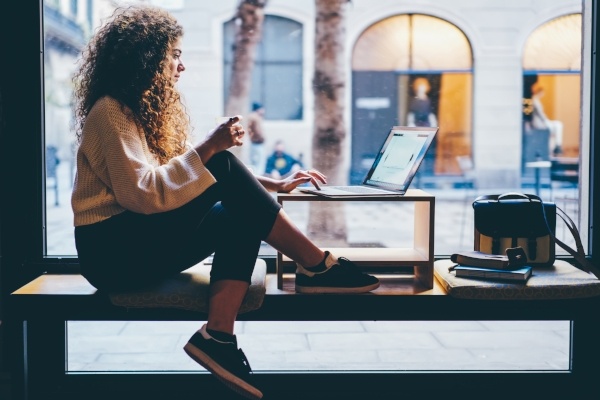 Local findings
But what's good advice for the US or Japan may not be right for Oceania, right?
I found equivalent research that had been undertaken in Australasia with startlingly similar outcomes. In 2013, AUT University in collaboration with The University of Melbourne produced the Trans-Tasman Telework Survey that surveyed over 1,800 staff across 50 organisations in Australia and New Zealand. The key finding from the study was that working from home promoted improved productivity and satisfaction with work. Looking at the numbers, the study found that productivity and performance improved between 7-11% on average and over 70% of participants agreed that working from home had a favourable influence on job satisfaction.
The message from governments in both countries has also been supportive of this trend with the Australian government setting a 12% target of home-based public sector workers by 2020, and the New Zealand government including The Employment Relations (Flexible Working Arrangements) Act amendment to make home-based opportunities more accessible. In 2016, the Ministry of Justice in New Zealand shifted 100 positions to work-from-home, an indication of possible things to come.

Trust the employee
The quantity and strength of evidence I came across in support of increased productivity in a home-based environment surprised me. Working remotely has personally worked for me because I felt that I had been given a privilege and wanted to reciprocate that privilege with integrity. But I wasn't sure if other people who worked from home would feel the same. It turns out, they do.

Benefits like higher job satisfaction, office-based savings and decreased turnover made the case even more compelling—so what's stopping businesses from making the switch?

Regardless of the slow take-up, with these findings, it's hard to deny that the number of employees working remotely will continue to grow. If we continue to prove that employees are just as trustworthy at home as we are at a desk, businesses will be more likely to embrace and invest in technologies that facilitate this. With global organisations starting to lead the way already, it's hard to envisage a future workforce without it.
Sharp can help your team embrace the freedom of flexible working.